Konferenz "Process-oriented Research on Learning in Contemporary Society" in Groningen University vom 1.-3. Juli 2020
People learn through interaction. Both inside and outside educational institutions, interactions are especially relevant for learning. Within these interactions, factors like artefacts, a shared frame of reference, and a more general educational and societal context play an important role. The shared conference of EARLI SIG 10, 21 and 25 investigates a process-oriented approach to learning. Central to the conference are methodological and theoretical approaches for tracing learning in interaction and linking micro-level processes within the sequential organization of interaction to macro-level (learning) outcomes. Furthermore, two aspects of contemporary society are emphasized: the use of digital technologies, with a focus on their role in learning and interaction, and the reciprocal relationship between interactional dynamics and the opportunities and challenges of multicultural and multilingual society.
The SIG-conference 2020 will be hosted by the University of Groningen and the NHL Stenden University of Applied Sciences and will take place at the University of Groningen.
Early career researchers, PhD students and Master students participating in the conference are encouraged to take the opportunity to join the connected Summer School 'Analyzing Classroom Interactions', to be held July 6-10, 2020 in Groningen, the Netherlands.
https://earli.org/SIG10-21-25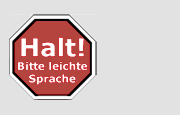 letzte Aktualisierung:
01.07.2020, Karin Roth